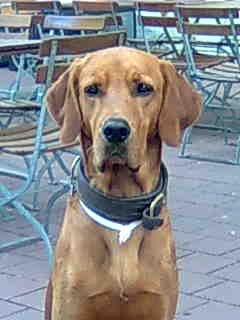 Scipio: Enough already. Get on with your philosophizing.
Berganza: That was it – what I just got through saying.
Scipio: What?
Berganza: All that about Latin and the vernacular, which I started and you helped me finish.
Scipio: You call all that negativity philosophizing? So that's how it is! Keep on making excuses for this damned epidemic of slander and – call it what you like – it'll have them calling us Cynics, the original gossiping dogs. For crying out loud, shut up already and get on with your story.
Berganza: How can I continue my story if I shut up?
Scipio: I mean get to the point, and quit pinning so many extra tails on your story that it looks like an octopus.
Berganza: Speak fortrightly. All this about tails just won't do.
Scipio: You're wrong if you think it's not rude and crude to call things by their right names, as if it weren't better, if you have to call them something, to use roundabouts and curlicues to get around the unpleasantness of hearing them described clearly. Handsome is as handsome sounds.
Berganza: All right then, I believe you. (..)
MIGUEL DE CERVANTES: THE DIALOGUE OF THE DOGS. Übersetzt von David Kipen.